Roofing Contractors in LaCrosse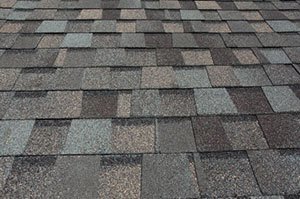 When considering roof repairs or a whole new roof installation, it is vital to choose a LaCrosse roofing contractor who actually knows what they're doing. Don't be fooled by these so called roofers out there who helped Uncle Joe one time to put some shingles on his house. Depend on someone who has done quality work, who has a history of reliability, and who's customer satisfaction is second to none. Call the professional roofing contractors at ALL IN 1 Home Improvement. When you hire the experts at ALL IN 1 Home Improvement, your hiring the finest LaCrosse has to offer. 
There are many styles of roofing  and even more ways to get your new roof installed. At ALL IN1, we only do it one way – the right way. Our professionally trained roofers have extensive experience and know the 'ins and outs' of how to get your old roof off and put a new roof on. We do this as quickly as possible, but never sacrificing the form or function of your new roof. We are licensed, insured and bonded. Do your research on us. When you do, you'll see why we're one of the most trusted roofing companies in LaCrosse. Call us today for a free estimate.
Roof Replacement
After years have taken a toll on your roof, you are going to need a LaCrosse roof replacement and who better to get it from other than All in 1 Home Improvements. We can take your current roof and have it replaced with one that functions more efficiently. Hurry! Give us a call today and we'll take that decrepit roof off your home.
Roof Repairs
Do you need a LaCrosse roof repair on your home? You can always count on the pros at All in 1 Home Improvements if you do. We have been around since 1999 and are able to provide you with all types of roofing services. Call us today and make an appointment with our roofing techs. 
If you are looking for a LaCrosse Remodeling Contractor, please call 608-397-2871 or complete our online request form.