Onalaska Home Improvement Company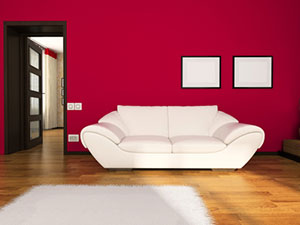 You know it and we know it – it's time for a remodel. Your Onalaska home has been through enough and it is time to bring in some hired help in the form of professional home remodeling contractors. You can trust the certified professionals at ALL IN 1 Home Improvements to get the job done right! Renovating your home is a huge investment. You should never tread lightly when it comes to major alterations to your home. Fear not though, as we'll give you peace of mind by walking you through the entire planning and construction process, staying within your budget and time frame.
Onalaska Bathroom Remodeling
Finding the right design for your Onalaska bathroom can be a very daunting task. Do not go it alone. Call the professional bathroom remodeling contractors at ALL IN 1 Home Improvements. Our design staff will help you design a blueprint that will absolutely give off that "WOW!" factor. Through every step of the planning and remodeling process, our planners and builders will be there. We know how important it is to stay within your budget and time constraints.
Onalaska Kitchen Remodeling
Need a bigger kitchen with new appliances? We can do that. For our expert kitchen remodeling contractors, no kitchen renovation project is too big or extensive. From small to bug ALL IN 1 Home Improvements offers complete kitchen remodeling services, from new cooking surfaces and appliances, to structural modifications, such as room expansions, and food preparation islands. Give us a call when you're ready to upgrade your Onalaska kitchen.
Onalaska Home Repairs
Maybe you just need a room to yourself. A 'new' room. Did you know that ALL IN 1 Home Improvements offers whole home remodeling which includes adding a new room to your existing home? This is also a great way to increase its resale value. If you're cramped in your home and looking for a little more space to relax, give us a call to receive a home addition service estimate. 
Customer Reviews
ALL IN 1 Home Improvements is Rated: 5 / 5
based on these 5 happy customer reviews.
---
"Five years ago we had All in 1 Home Improvements remodel our upstairs and we were well satisfied with the quality and workmanship. They did such a great job we had them back this year to do our downstairs bedroom and half bath, not only did they do a great job but they had some ideas which improved both rooms. My wife & I are again well pleased and would recommend them for all types of remodeling. Again thanks to Brad & the boy's for a job well done."
---
"Had a bathroom ceiling repair and retexture and a two-story entryway painting and repair. From the beginning, Brad was professional, punctual and gave me exactly what I was looking for. The repair areas look as if they are new again and painting has zero flaws. They were in an out in less time that promised and Brad has followed up with me on the finishing touches that came up as a result of the project. I would definitely recommend – in fact I am currently working with them to get my next project going. Thanks!"
---
"My wife and I would recommend All In 1 Home Improvements. The guy's work ethic was outstanding as was the quality of their work. This was the best experience we ever had with a contractor. I cannot say enough about these guys. I would refer them to anyone and we just love our new rooms!!!"
---
"Brad, Rory, and Don were beyond incredible! They are efficient, professional, and some of the most friendliest guys I've ever met. They made the remodel go as smoothly as possible! The always had a answer for every question we had! They turned my tiny kitchen into a magazine worthy kitchen! I can't even describe in words how amazing out home looks. The island in the kitchen is everything and more then I ever wanted! We had new siding put on… Garage… Deck…new living room just to name a few. We couldn't be more pleased with the work that was done by them! I would recommend them for any job you have… Big or small! Also they are prompt and very clean! Thank you so much for making my house the home I always wanted! I can't wait to show it off!"
---
"Brad and his team did an excellent job with a project at my house. They were very exceptionally efficient, answered all questions I had, and met all of my expectations. I obtained several quotes but based on Brad's knowledge, knew right away that All in 1 was the best option. They will be the first place I call for my next Project.Mark"
---
If you are looking for a Onalaska Remodeling Contractor, please call 608-397-2871 or complete our online request form.
Recents Articles
How to Choose Replacement Windows

One of the most basic methods of home improvement is through the installation of replacement windows. No matter how insignificant they may seem, windows are actually capable of putting a whole new "feel" to the home. It can make a house look gloomy or sunny depending on the design and make chosen by the homeowner....

Read More
The World Of Kitchen Cabinets

Perhaps the most prominent feature of any kitchen would be the cabinets. They occupy a significant portion of the kitchen area and are the ones that people would usually first notice when entering the room. Among all other components of the kitchen, cabinets are the ones that carry a kitchen's personality the most. Not even the...

Read More