Professional Laminate Flooring in LaCrosse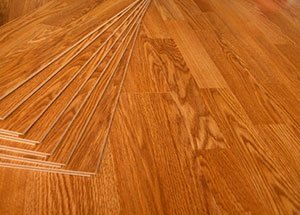 Having professionally installed laminate floors increases the durability and attractiveness for your LaCrosse home or office. They are scratch and stain resistant and ideally designed for areas with a high degree of foot traffic, especially by children and pets. This type of flooring is very easy to maintain and does not fade even in direct sunlight.
At ALL IN 1 Home Improvements, we know the importance of having good LaCrosse flooring. Our floors take the brunt of the abuse that we dish out to our homes. Having reliable flooring that will be there for you down the road is very important. Laminate flooring is not only durable, but it is very easy to keep up and clean.
There are many benefits to installing laminate flooring. Some of these benefits are:
Less expensive than stone or traditional hardwood flooring
Easy installation
Adaptable to any sub-floor
Beautiful photographic finish
Our LaCrosse laminate flooring contractors are experienced with all types of flooring available. Call us for you free quote today to get your home or office a beautiful update.
As a fully licensed and insured LaCrosse flooring contractor, we have years of experience and qualifications that will ensure your flooring project is finished correctly, completely, and with beautiful results regardless if it is residential or commercial in scope. We offer up-front pricing so you know exactly what to expect with your LaCrosse flooring project.
If you are looking for a LaCrosse Laminate Flooring Contractor, please call 608-397-2871 or complete our online request form.