Professional Tile Installation in LaCrosse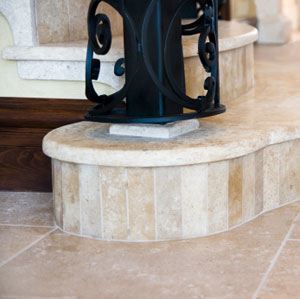 Tile flooring is starting to become more popular as people look for alternatives to the standard hardwood floors which have been so common for so long. Hardwood gives a wonderfully aesthetic and atmospheric effect, and it also give a sense of permanence and durability. Having said that, hardwood is not quite as tough as it may sound. Although it is very difficult to completely tear a hole in a hardwood floor, it is not that difficult to cause it serious surface damage. Water can be a serious problem, as it can warp a hardwood floor, and dirt can easily become embedded if the floor is not regularly cleaned. Call ALL IN 1 Home Improvements today to make the switch!
Every room in your home can benefit from tiling, whether it be your bathroom shower or your kitchen backsplash. With our attention to detail and vast tile selection, you can expect the best tiling job which will raise the enjoyment level and the value of your home. We can customize your tile job to fit any room and decor in your home. LaCrosse tile can rejuvenate and enhance areas in your home all while being a cost-efficient home improvement. You will be surprised at just how much a new tiling installation can improve your home. In some cases, tile installation in LaCrosse can be a great alternative to home remodeling.
If you are looking for a LaCrosse Tile Flooring Contractor, please call 608-397-2871 or complete our online request form.