Siding Contractors in LaCrosse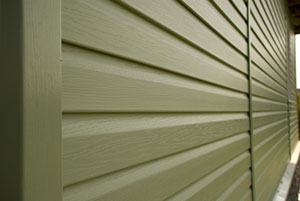 Our LaCrosse Siding Specialists can help you make the right choice when it comes to the appropriate siding for your home. It provides weather protection and aesthetic qualities. Add charm, character and exclusivity to your home with the best house siding LaCrosse has to offer by ALL IN 1 Home Improvements.
Increase the value of your property today – call ALL IN 1 Home Improvements to get started on your very own vinyl siding replacement project. We pride ourselves on offering the highest levels of craftsmanship and personal attention possible, ensuring a smooth, positive experience every time. We carefully treat each dollar as if it's our own, aggressively managing all costs so we deliver more quality for the same price.
To meet your particular needs, we can use the most cutting edge materials available in the industry, or we can hand-craft unique custom products using traditional materials and methods. Every single customer is guaranteed to get the best products and installation methods in there construction projects.
Siding Services
Vinyl Siding
Steel/Aluminum Siding
James Hardie Siding
Rolex Soffit & Facia
If you are looking for a LaCrosse Remodeling Contractor for Siding, please call 608-397-2871 or complete our online request form.