LaCrosse Home Remodeling and Home Improvement Company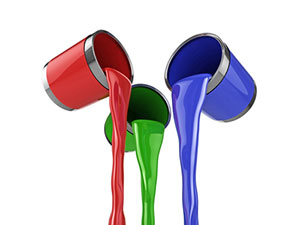 Ready for a true LaCrosse remodeling experience? If you're tired of hearing about remodeling contractors who leave people hanging or just do a terrible job, consider the professional remodeling contractors at ALL IN 1 Home Improvements. We've been the go-to remodeling contractor for years in LaCrosse for many home & business owners. We can design and build any home remodeling project, no matter the size. From the roofing to the flooring, we do it all!
LaCrosse Bathroom Remodeling
When you are finally ready to remodel your LaCrosse bathroom, look to the professional bathroom remodeling contractors at ALL IN 1 Home Improvements. We can turn your "Oh, sorry honey. It's a tight fit in here" to a "What's that? You're so far away!" Obviously, that's tongue in cheek, but you ge the picture. We will consult with you about your design ideas and inspiration, we'll help you design a blueprint and select building materials that fit your needs and budget. The certified remodelers we employee will be with you every turn of the construction project. We stay on time and on budget.
LaCrosse Kitchen Remodeling
<
p>What's an easy way to change the look of your LaCrosse kitchen and improve the value of your home?  Selecting new fixtures and appliances. Our expert designers can show you the endless options for updating your appliances. Colors, sizes, makes & models – we can help you choose a decorative style and theme for your next kitchen makeover.
LaCrosse Home Repairs
If you're cramped and just need more room, our design options for your LaCrosse home are practically endless. Ready for a new 'man-cave'? How about just a place to watch movies? The amazing home repairs contractor can come in and fix what's broken or we can add rooms and hallways. If there's no room on the property to expand outwards, we can expand upwards. Give us a call today!
Customer Reviews
ALL IN 1 Home Improvements is Rated: 5 / 5
based on these 3 happy customer reviews.
---
"Brad has done several projects for me in the past two years and I am beyond delighted with them all. First, he added a bathroom to my home. He was professional and extremely responsible, coming in exactly on budget and on time. Each day he and his team cleaned the site. Next I had him replace a bank of windows. Again, his estimate was accurate and the work was done in a single day. Finally, because I'm getting on in years and can't do some of the repairs around the house he helped me complete a number of tasks (including replacing lights, finishing a flooring project I couldn't complete, and repairing a ceiling that had been damaged by a leak). I have nothing but the highest praise for Brad. He does everything he says he will and even goes beyond, making sure you're happy with the results. I won't have anyone else work on my house, and I'm making a list of projects to come! If you have need for any work on your home you'll be more than happy you hired Brad!"
---
"All in One Improvement was a pleasure to work with from the beginning to the end of the project. I emailed with the problem I had and they got back to me within the hour. Was impressed with the work they did and will be using them again when my next project arises."
---
"Recently Brad built a four season room onto our house. What a great job. The crew was professional and completed the job very quickly. We love it and would recommend All in One to anybody that was looking to remodel, build or repair. Great job guys"
---
If you are looking for a LaCrosse Remodeling Contractor, please call 608-397-2871 or complete our online request form.
Recents Articles
How to Choose Replacement Windows

One of the most basic methods of home improvement is through the installation of replacement windows. No matter how insignificant they may seem, windows are actually capable of putting a whole new "feel" to the home. It can make a house look gloomy or sunny depending on the design and make chosen by the homeowner....

Read More
Everything You Need To Know About LaCrosse Vinyl Siding

When you are building a new home, or remodeling an old house, you need to make sure that your house has a proper siding to ensure that your walls are well protected. The siding of your home needs to be long lasting and weatherproof, but still look stunning from the curb. Installing the correct type...

Read More