Professional LaCrosse Gutter Installation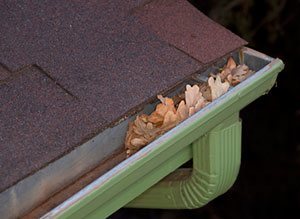 ALL IN 1 Home Improvements  is a professional gutters contractor specializing in the installation and maintenance of gutter systems and downspouts. In business since 1999, our professional gutter contractors have installed numerous gutter systems throughout LaCrosse and the surrounding areas.
Seamless gutters are the most popular type of gutters in use today. Almost seventy-five percent of all gutters installed throughout the United States are Seamless Gutters. The sections join only at inside and outside corners creating a beautiful, streamlined appearance and all of our gutters are guaranteed to not leak. Seamless gutters are formed on site using a roll machine and can be extruded to any length to ensure a custom fit.
Gutter Maintenance
Your roof is an essential part of your LaCrosse home. In fact it's your home's first line of defense against the elements. It shields your home from windstorms, sleet, hail, rain, and snow. Despite its importance, many people simply ignore their roof and expect it to work perfectly without any maintenance. This is a mistake. One of the most essential elements of your roof is the drainage system. Call us today to come and inspect your gutters and perform any needed maintenance. 
If you are looking for a LaCrosse Gutter Remodeling Contractor, please call 608-397-2871 or complete our online request form.