LaCrosse Professional Commercial Remodeling Contractor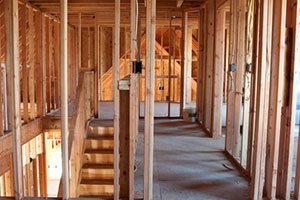 Having a fresh and clean interior that captures the energy of your LaCrosse business is very important. Everyone knows that when it comes to creating a positive environment for your customers and employees, the feel and vibe of your office is number one. ALL IN 1 Home Improvements is LaCrosse's premiere commercial remodeling contractor. We can handle simple office layout remodeling to major facelifts. Our skilled commercial remodelers at ALL IN 1 Home Improvements can remodel any commercial interior space.
If you've been thinking about remodeling the interior of your small business or commercial property, call ALL IN 1 today for a free estimate.
Why Commercial Interior Remodeling Matters
ALL IN 1 Home Improvements provide commercial remodeling services to business owners throughout LaCrosse. We want you to know and be aware that just a simple remodel, an elegant touch up here and there can boost morale in your employees. It is a known fact that you brighten someone's mood just by ensuring that their workspace is well-organized and designed.
For retailers, a nice-looking storefront should be a given. Your store should reflect your company's brand identity and culture. From simple, to contemporary, to rustic, at ALL IN 1 Home Improvements, we'll help you remodel your commercial property to increase its appeal to potential customers.
Our LaCrosse Commercial Roofing Services:
Office remodeling
Commercial property remodeling
Lighting installation
Retail store remodeling
If you are looking for a LaCrosse Commercial Remodeling Contractor, please call 608-397-2871 or complete our online request form.