La Crescent Home Remodeling Contractor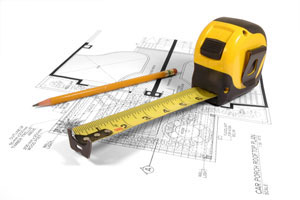 When looking for a La Crescent remodeling contractor, don't settle for those that have the lowest price. This can often lead to the lowest quality and the lowest workmanship. Consider the professionals who are licensed, insured and bonded at ALL IN 1 Home Improvements. You see why so many people in the La Crescent come to us for all their remodeling needs. When you're ready to stop putting off the amazing home remodeling you've been dreaming about, then please give us a call today. We are trained and licensed to take on even the most challenging of remodels.
La Crescent Bathroom Remodeling
Stop waiting on someone else to get out of that teeny-tiny bathroom. How awesome would it be if you and your spouse could get ready in the morning together? Call ALL IN 1 Home Improvements  today so we can introduce you to your new bathroom. Pick up that phone today so we can blow your mind with our amazingly awesome professional bathroom remodeling services.
We will create a bathroom for you that will leave you breathless. Don't waste time with other building contractors who talk about doing bathroom remodeling. Call the ones who eat, sleep and breathe bathroom remodeling – ALL IN 1 Home Improvements.
La Crescent Kitchen Remodeling
Call in the the experts today at ALL IN 1 Home Improvements. We'll start on your kitchen remodel. You are really going to appreciate our remodeling services as they are affordable and done by skilled professionals who know the trade very well.
Sunday dinners will be back again after we have remodeled your kitchen. Call us today and start picking out your new flooring and sinks for your kitchen. Remember, the sooner you contact us the sooner we will have your new kitchen in.
La Crescent Home Repairs
Whenever you need a remodeling contractor that offers whole home remodeling, then call on ALL IN 1 Home Improvements. We have been a full service construction company that can take on pretty much any remodeling job you've got. So don't wait any longer. Contact ALL IN 1 today.
We are able to add all types of things to your home that you never, ever thought possible. We can do a closet, a room, two rooms or even add an additional story? if you can't build to the left, to the right or directly behind you, we'll go 'up'.
Customer Reviews
ALL IN 1 Home Improvements is Rated: 5 / 5
based on these 1 happy customer reviews.
---
"WOW!!! We got home a day early and were blown away by the new kitchen! It is beautiful – beyond what we imagined! Thank you, too for the gift basket and champagne! Thank you, thank you, thank you!!!"
---
If you are looking for a La Crescent Remodeling Contractor, please call 608-397-2871 or complete our online request form.
Recent Articles
3 Summer Remodeling Projects Guaranteed To Boost Your Home's Value

With summer finally upon us, many homeowners are taking advantage of the warmer weather to make improvements around their homes. With so many potential projects to tackle, however, it can be difficult at times to know which ones are the right ones to go ahead and schedule, and which ones are best left until later....

Read More
Granite Countertops For Kitchen Remodeling - Still A Great Choice!

Remodeling the kitchen is one home improvement idea that is worth giving some thought to. One of the first things you'll think about when planning such a project are the kitchen countertops. Granite is a classic favorite material for countertops in both the kitchen and bathrooms. It's so diverse that you can find unending designs...

Read More