Basic Guide to Energy Efficient Replacement Windows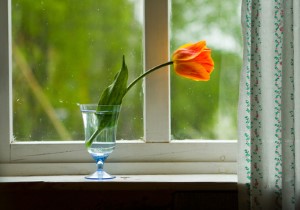 In this day and age of high energy prices, any change that you can make to your home that increases its energy efficiency is an absolute plus. If you have been considering conducting a remodeling project, you should think about replacing your current windows with energy efficient options. A replacement window project can be fantastically rewarding in that it will beautify both the interior and exterior of your home while also increasing your property's energy efficiency.
When you decide to install new replacement windows on your property, the first thing that you should do is contact a professionally licensed remodeling contractor. In LaCrosse, the most highly skilled and experienced remodeling contractors that specialize in window replacement services are at All In 1 Home Improvements.
Their experts will customize all of their services to your unique tastes in order to achieve all of your remodeling goals. They have provided the following guide to energy efficient windows to help you get this project started.
What is a Low-e Coating
One of the distinctive features about the energy efficient windows on the market is low-e coatings. Low-e stands for low emissivity. Essentially, there is a microthin metallic coating on these replacement windows that reflect heat. In other words, during the winter, heat will be reflected back into your home, and during the summer, heat will be reflected before it can enter your home. The replacement window contractors at All In 1 Home Improvements can help you select the windows with the best low-e rating for the LaCrosse environment.
Glazing and Frames Affect Energy Efficiency
In order for your replacement windows to be energy efficient, they must have frames and glazing that are designed to provide the proper insulation for your home. Frames can be made from wood, fiberglass, vinyl, and aluminum. The glazing is the actual window pane itself. The combination of these two critical feature will have different effects in different climates.
At All In 1 Home Improvements, their window replacement contractors can provide you with the advice that you need in order to choose the glazing and frame combination that will work best for you. Their LaCrosse experts can help achieve all your aesthetic and maintenance goals while still reducing the amount of energy that you use in your home. With their expert assistance, you are guaranteed to make the most of the project. You and your family will love the new look of your property and the resulting energy savings.
If you need to hire a professionally licensed remodeling contractor in LaCrosse, call All In 1 Home Improvements today at 608-397-2871, or fill out our online request form.