Exterior Painting & Staining Professionals in LaCrosse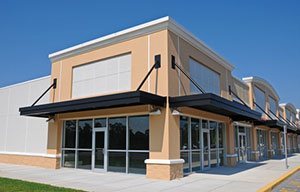 ALL IN 1 Home Improvement knows what it takes to create a truly beautiful and custom exterior painting project. Let our highly skilled and trained painting contractors come and beautify your home or office and transform your vision into a reality. We commit to do this on time and on budget.
Our professional LaCrosse exterior house painting contractors do something that most painters do not – prepare the surface of your home to ensure the best paint adhesion. This step is quite often over looked and can completely compromise the quality of the exterior painting job! By hiring ALL IN 1, you can rest assure that our exterior painters will give you a high quality exterior paint job will survive the hot summers and cold winters without blistering, cracking or peeling. 
We also know that all of the exterior wood on your home needs to be protected from rotting, water absorption, ultraviolet rays, moss, and mildew. Most people leave these areas untreated or neglected  and the wood on your home could deteriorate costing you thousands of dollars in unnecessary damage to your home. Let our professionals come and give you and proper exterior paint job today!
If you are looking for a LaCrosse Remodeling Contractor for Exterior Painting & Staining, please call 608-397-2871 or complete our online request form.