Coon Valley Home Remodeling Contractor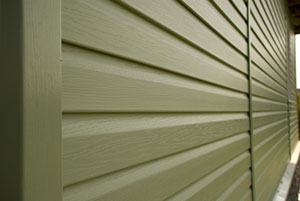 If you're in the market for home remodeling – small or large – the professional remodeling contractors from ALL IN 1 Home Improvements has got what it takes to remodel your Coon Valley home. Not only will you like what we do, but you'll be amazed at how affordable it is and efficient our home remodeling contractors are. If you're tired of putting it off, call us today to find out how we can help you upgrade your home.
Coon Valley Bathroom Remodeling
We know – your bathroom is small and cramped. It's just something that's bothered you, but you thought home remodeling projects like that are too expensive. Don't settle for small when the bathroom remodeling contractors at ALL IN 1 Home Improvements can come in and do something amazing. If you've ever considered updating your Coon Valley bathroom design to make more room, now is the time. The certified bathroom remodeling specialists have years of experience and will help you select a design that you'll love that will match your family's needs and personal style.
Coon Valley Kitchen Remodeling
When standing at your stove, do you bump your elbows on the refrigerator behind you when you turn around? If your Coon Valley kitchen is that cramped, it may be time to consider a complete kitchen makeover. We know that feeling! Come to us at ALL IN 1 Home Improvements and we will help you get inspired with our expert kitchen remodeling professionals. Need new floors? We can do it. How about counter replacements? No problem. Or if you're ready to get some of those high tech appliances, we can design & build the kitchen of your dreams.
Coon Valley Home Repairs
Or maybe you're just looking at the whole of your home and know that there are major changes needed in all aspects to it. That means it's time to call in the big guns at ALL IN 1 Home Improvements. Our complete house remodeling specialists are the only contractors to contact when you're ready to make these major upgrades to your Coon Valley home. From major structural changes to the tiniest detail, our professional remodelers do it all. From adding square footage to your home to adding a completely new second story, ALL IN 1 is here for you.
Customer Reviews
ALL IN 1 Home Improvements is Rated: 5 / 5
based on these 1 happy customer reviews.
---
"ALL IN 1 fixes our damage top notch. We recently had water damage from the spring thaw and ALL IN 1 repaired it all to above our expectations. Brad and his team were great to work with with. First they were all friendly and comfortable to work with. Brad came out and checked out the damage, explained in detail what was required or needed to repair everything. He answered all my questions and came up with the estimate. They were quick to show up after I called and requested their services, and they were quick yet Thorough with their work. Our job was done in 3 days and we got our lower level back. Oh and the other great part, he was still within his estimates, not surprises or additional fee's. Actually the work went beyond my expectations as the final results look great. We will use Brad and his team again. Thank you Brad!"
---
If you are looking for a Coon Valley Remodeling Contractor, please call 608-397-2871 or complete our online request form.
Recents Articles
The World Of Kitchen Cabinets

Perhaps the most prominent feature of any kitchen would be the cabinets. They occupy a significant portion of the kitchen area and are the ones that people would usually first notice when entering the room. Among all other components of the kitchen, cabinets are the ones that carry a kitchen's personality the most. Not even the...

Read More
How to Choose Replacement Windows

One of the most basic methods of home improvement is through the installation of replacement windows. No matter how insignificant they may seem, windows are actually capable of putting a whole new "feel" to the home. It can make a house look gloomy or sunny depending on the design and make chosen by the homeowner....

Read More